Author: The FourthBrain Team • September 22, 2020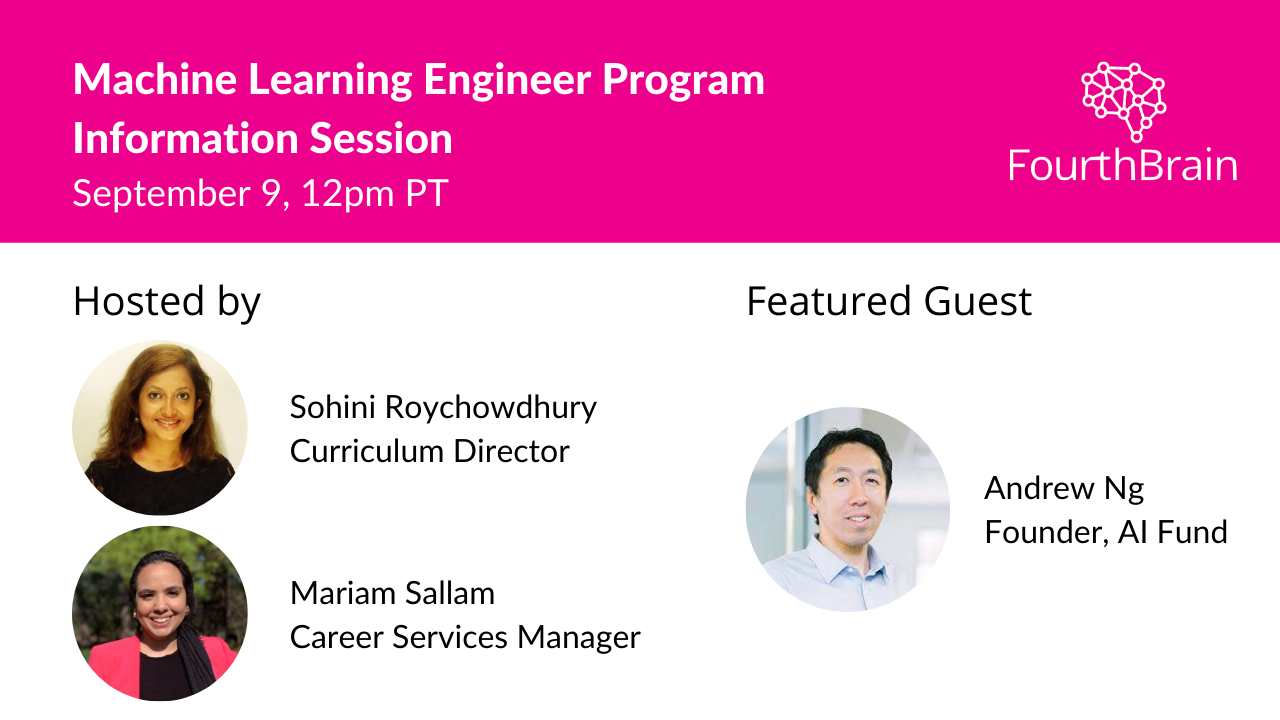 We are pleased to share below a recording of our live virtual info session focusing on our curriculum, career services, and admissions process.
It was a great chance to connect with prospective students, answer their questions, and discuss the Machine Learning Engineer program at FourthBrain.
A few highlights:
Andrew Ng, founder of the AI Fund (which backs FourthBrain), shared why he thinks our program design is so effective
Sohini Roychowdhury, our Curriculum Director, discussed why you get farther with group projects
Mariam Sallam, our Career Services Manger, talks about how to use your peers in your job search
and finally, we share why we chose the name FourthBrain!
We are now accepting applications for our 2021 classes.
We encourage qualified students to apply as soon as possible as we have limited seats.