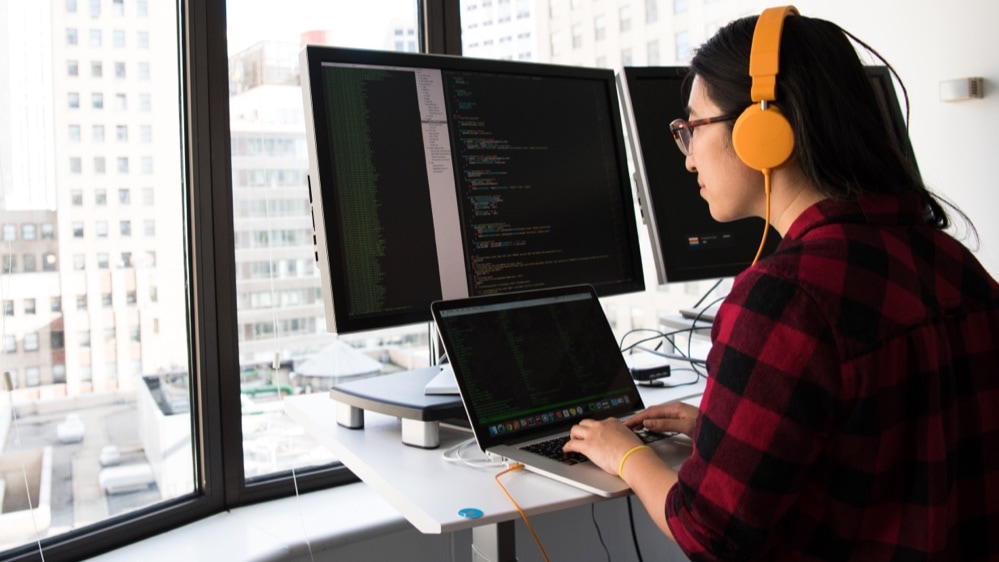 Helping you become the Machine Learning Operations leader of your next production AI project
Future-Proof your ML career with expert skills
Understand the big picture of ML Infrastructure
build ML applications in production
Build your lInkedIn and Github presence
Actively engage with AI products in production environments
Complement your current skills and experience to align with production Machine Learning.
Go from feeling like you're behind the times on Machine Learning to a confident MLOps thought leader who operates at the tip of the spear of production Machine Learning.
Supportive Professional Community
You'll work directly with like-minded peers, expert instructors and career coaches, and a supportive FourthBrain community to ensure that you can take each step along your journey with confidence.
We care about helping you complement your skills and experience so that you can maintain and improve Machine Learning applications in production environments. Our project-based curriculum has helped guide experienced engineers and data scientists to more responsibility over production Machine Learning projects, new roles in their current company, brand new careers, and has even helped startup founders go from zero to one. Using your existing knowledge of how to train ML models, you will learn how to deploy, monitor, improve, and scale AI applications.
Your 10-week program is designed to maximize practical and industry-relevant experience through hands-on, project-based learning. We introduce each week's topic by first addressing the "why" of the new tools we'll be using, from first principles. Once the underlying concepts are understood, then picking up a new tool becomes a matter of implementation and syntax.
Live sessions emphasize these principles, and include both high-level discussions and small group programming assignments. You will complete programming assignments each week during class. Select weeks will contain optional programming assignments for advanced learners who wish to dive deeper into specific topics.
You'll also complete a group capstone project, which you will work on throughout the program. Most weeks you'll have a capstone assignment to drive you towards completing an end-to-end MLOps project. Capstone assignments are designed to drive you to think strategically about approaching business problems with machine learning. By working with your Capstone team, you'll not only strengthen your knowledge and showcase your technical skills, but you'll also get some exposure to what it's like working on a high-performing AI product team.
You're a good fit for this course if:
You have trained machine learning models on structured data

You have successfully debugged code outside of Jupyter notebooks

You want to deploy, monitor, improve, and scale data-centric AI applications

You want to build end-to-end MLOps pipelines in the cloud
Don't just take our word for it
Our graduates work at companies like Intel, Rent the Runway, Amazon, JP Morgan Chase, and Microsoft.
Tuition and Payment Plans: The program tuition is $6,000. A $500 deposit secures your seat and is applied to the tuition. We offer three payment options, which you will select as part of the enrollment process.
Pay in full at the start of class and tuition is discounted to $5,750.
Split the payment into three monthly installments of $1,833.
Pay $0 until you graduate and are making a minimum of $55,000 / year*
Let us know below if you would like to be notified when we announce our next MLOps cohort!